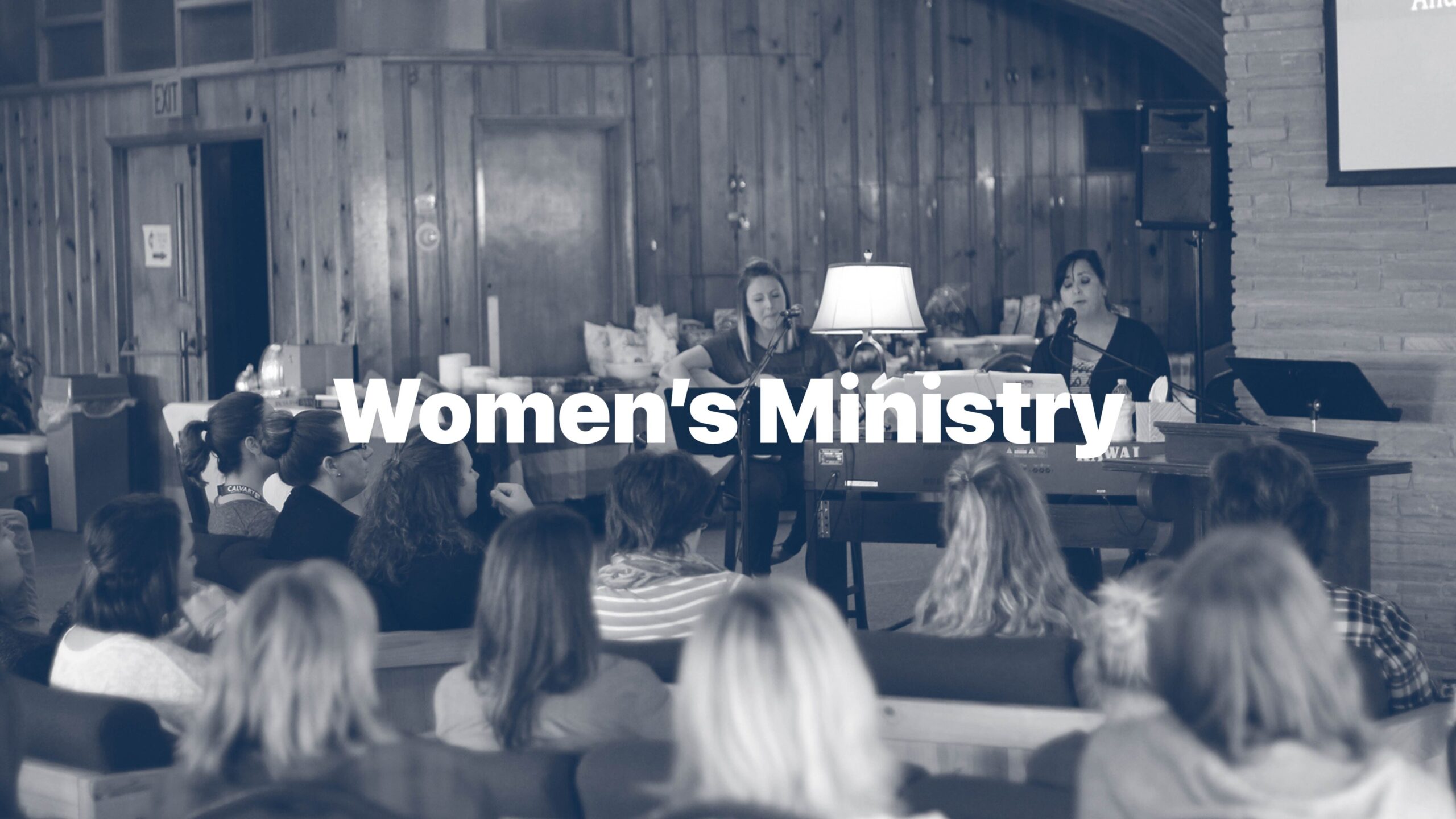 Purpose/Vision
We want to help women find joy in Jesus. This ministry exists to see women grow in their knowledge of who Christ is, help strengthen their walk with Christ through the teaching of His Word, and to give avenues for women to connect and encourage one another through discipleship.
Discipleship
Our discipleship program allows ladies to be matched with wiser, more mature women for a season of discipleship. If you need help seeking someone to disciple you, let us know and we'd be happy to introduce you to a mentor. To learn more about our discipleship initiative and to sign up, CLICK HERE >. For more information, contact Amy Horine
Studies our discipleship groups go through are "Growing Together" by Melissa Kruger, and Bible studies by Lydia Brownback (Philippians; 1-2 Peter), Jen Wilkin, and Jackie Hill Perry (Jude).
Bible Reading
The Women's Ministry team at Calvary desires to help equip women of all ages to understand, know, and desire the goodness and truth that is God's Word. Maybe you're new to reading Scripture on your own or maybe it's been a part of your daily life for years – wherever you find yourself we want to encourage you to be in God's Word. Below are a list of resources for whatever stage you are in!
For
the word of God is living and
active,
sharper than any
two-edged sword,
piercing to the division of soul and of spirit,
and
discerning the thoughts and intentions of the heart.
How to Study the Bible for beginners
"Flourish" – a year long Bible reading + mentoring plan / Passion City Church
2023 Events

Find details for events on our church app or click HERE
Coffee + Community / April 15

TableTalk / June 3

Prayer Night / June 7 + 21; July 12 + 26


Fall Retreat / September 16

Coffee + Community (Holiday Edition) / November 11
Contact
Do you have any questions about Women's Ministry or how you can get involved? Contact Amy Horine