HELPING PEOPLE FIND JOY IN JESUS.
GOSPEL IN LIFE // MINISTRY FOCUS // MISSIONS UPDATE // GIVING UPDATE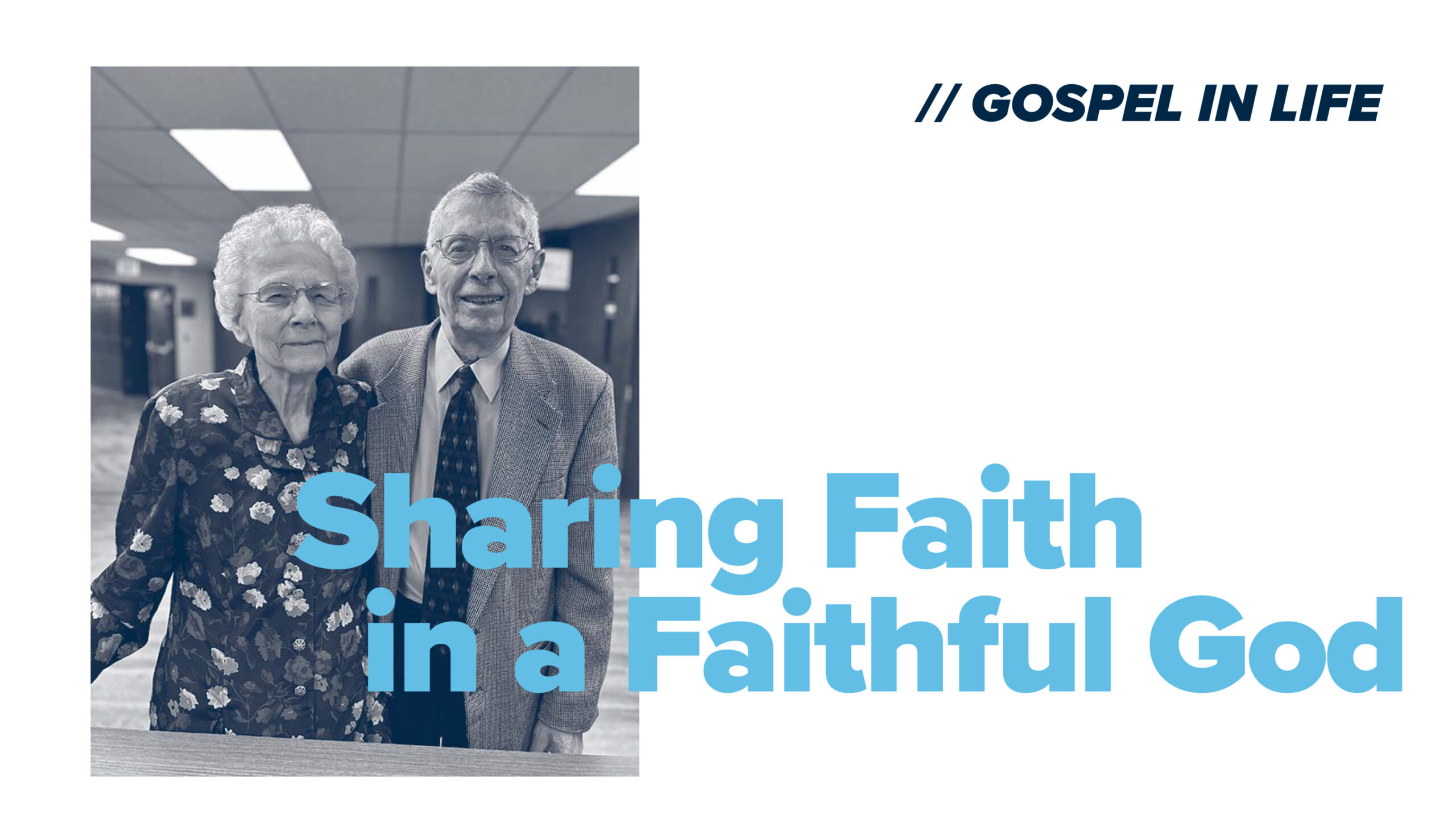 "Small town, rural" is a concept that most Illinoisans are familiar with, but for Warren and Maxine Kauffmann, that's where it all began. Both share the common roots of growing up on a farm and attending a one-room schoolhouse, but it was at the Mennonite church in Hopedale where their lives intersected. In fact, the Kauffmanns have truly known each other their entire lives, attending that same church from their infancy. While they couldn't have known it at the time, they were starting a journey that spans seven decades of marriage that would include four children, eleven grandchildren, seven great-grandchildren, and many years of faithful service to Calvary Baptist Church.
Having grown up in church together in Hopedale, Warren and Maxine began seeing each other just after high school. Before long they were married and "life together" took on a whole new meaning. Warren headed into a job at the Pantagraph, where he worked putting the paper together as typesetter. Maxine held several jobs, including working as an aide at the Mennonite hospital, but eventually landed at Country Mutual (now "Financial"). The Kauffmanns express great thankfulness to God for this job opportunity, as it helped pave the way for their children to attend the Academy.
It was an invitation from friends, the Ringenbergs, in addition to the open door of children's ministries, that helped lead the Kauffmanns to Calvary. Summer VBS at CBC allowed their kids to enjoy being around many other children, after years in smaller church settings. But it was not just the Kauffmann children that felt drawn to Calvary. For Warren and Maxine, the messages, songs, and invitational gospel call is what drew them to make CBC their church home.
Both the church and the academy soon became a vibrant part of the Kauffmann's lives. At church, Warren served as in the 4th grade Sunday School for many years as well as being a deacon. Maxine also helped in the 2-3 year old nursery, in addition to being a deaconess. All four children attended the Academy, with their oldest daughter, Joy, being in the first graduating class. Each of the children graduated from Bob Jones University and since then have scattered coast-to-coast. While Joy lives in nearby LeRoy, Jane (North Carolina), Karen (South Carolina), and Len (California) have then spread the Kauffmanns from Atlantic to Pacific. But with them, they take a faithful heritage that was built on the gospel.
Anyone who has raised children knows it can be a challenging task but, for the Kauffmanns, underlying it all was the opportunity to lay a foundation in Jesus Christ. When probed for various insights into what it takes to raise a family for Christ, Warren and Maxine repeatedly returned to the same emphasis: family devotions and prayer, both with and for the children.One additional exhortation received extra emphasis: keeping the children in church. Whether attending regular services or special gatherings, prioritizing the body of Christ was a joyful focus in the Kauffman home and a commitment that they exhort every family to maintain.
Of course, seventy years of marriage can be a challenge as well. The sweetness the Kauffmanns showed in deferring to share many of their struggles showed a deep love for one another, but when pressed on what has helped them maintain this love over the decades, the same answer surfaced that was given for raising a family: shared time in God's word and prayer. Connecting to God's presence and grace in the day-to-day has enabled the Kauffmanns to walk by faith in him through their many years together.
In a day where you can turn to any number of books, podcasts, specialists, and more for advice on family and marital success, the Kauffmanns consistent return to simple advice speaks volumes. Time together in the Word. Time together in prayer. Time together in the church. While the rush of the world presses us for our time, time well-invested in the things of God yields a joyful return, a blessing that the Kauffmanns seventy plus years together would commend to us all, to the glory of God
WRITTEN BY JILL CHRISTIANSEN
Toys, school supplies, and bags of candy. Spanish tracts, gospel bracelets, and bags of snacks. Hygiene items, gospel coloring books, and crayons. These are just a few of the items that lie neatly arranged on long tables, waiting for the people who will pack them into bags to send to children in Mexico.
The Mexico Christmas Bag, as this ministry is known, is run by a group of seven hardworking and dedicated individuals. Their mission is to help share the gospel of Christ to the ends of the earth. But, they don't do it alone. Scores of volunteers show up on "packing night" in October to help get the gifts bagged and ready to ship to Mexico. People of all ages are involved; from those who pack the gifts into bags, to those who stack boxes on dollies and move
them outside,

to those who load the boxes onto the waiting truck that will take them to a staging area before they are transported
to Mexico.
The Mexico Christmas Bag Ministry was started several
years ago by a church member
in the basement of her home. Abby Ruffcorn assumed leadership in 2017. Over the years, many people from Calvary Baptist have generously donated their time and money to help.
After the packing party, the bags have a long and sometimes arduous journey before they reach their destination of Juarez, Mexico, where one-third of the residents live in poverty or extreme poverty. Volunteers from Calvary drive the truck to El Paso, Texas, where they meet up with one of our missionaries, Jeff Waller, the director of Gospel Ministries to Children.
The bags are kept at a church in El Paso until it's time to take them to Juarez. Jeff and volunteers load them onto another truck, which will then be driven across the border into Mexico. After arriving in Juarez, Alfredo Tobias, the pastor of our partner church in Juarez, works with his family and volunteers to distribute bags to children in
towns and villages throughout
the surrounding areas.
Calvary works with other area partners and churches to send approximately 4,000 bags a year to children in Mexico, where CBC contributes over half. Over 4,000 Mexican children receive gift bags and they are eagerly awaited! "The gifts are distributed sometime in the two weeks before Christmas," Abby said. "Because of road conditions going out to the villages, we never know what time the bags will get to their destinations, so sometimes the children wait for hours. But it doesn't matter to them, because they are so excited to get their bags and hear the gospel."
Of course, a ministry like this costs money. The annual yearly budget is $18,000-20,000. That includes all the items in the bags themselves, transportation costs, and payment to get them through Mexican customs. Right now, there is a shortfall of $5,000 to make this year's budget. The Mexico Christmas Bag Ministry is funded 100% by individual donations. That is the
ministry's sole support.
Would you like to help with this ministry? "We always need money," Abby said. "And prayer is vital. Please pray for unity among the team members, and for people to feel called to go on the trip. Pray about being involved on packing night. This year it's on Wednesday, October 11, from 6:00-8:00 p.m. And, most importantly, please pray for Mexican children to be saved."
If you would like to give to the Mexico Christmas Bag Ministry, you can put a check in one of the offering boxes, designating Mexico Christmas Bag on it or you can give through the Church Center App by selecting "Mexico Gift Bags Waller" from the "Fund" drop-down box. You can give all year, not just during the Christmas season.
Please pray that God will keep His hand upon this ministry, that souls will be saved, and the lives of those who have so little will be richly blessed.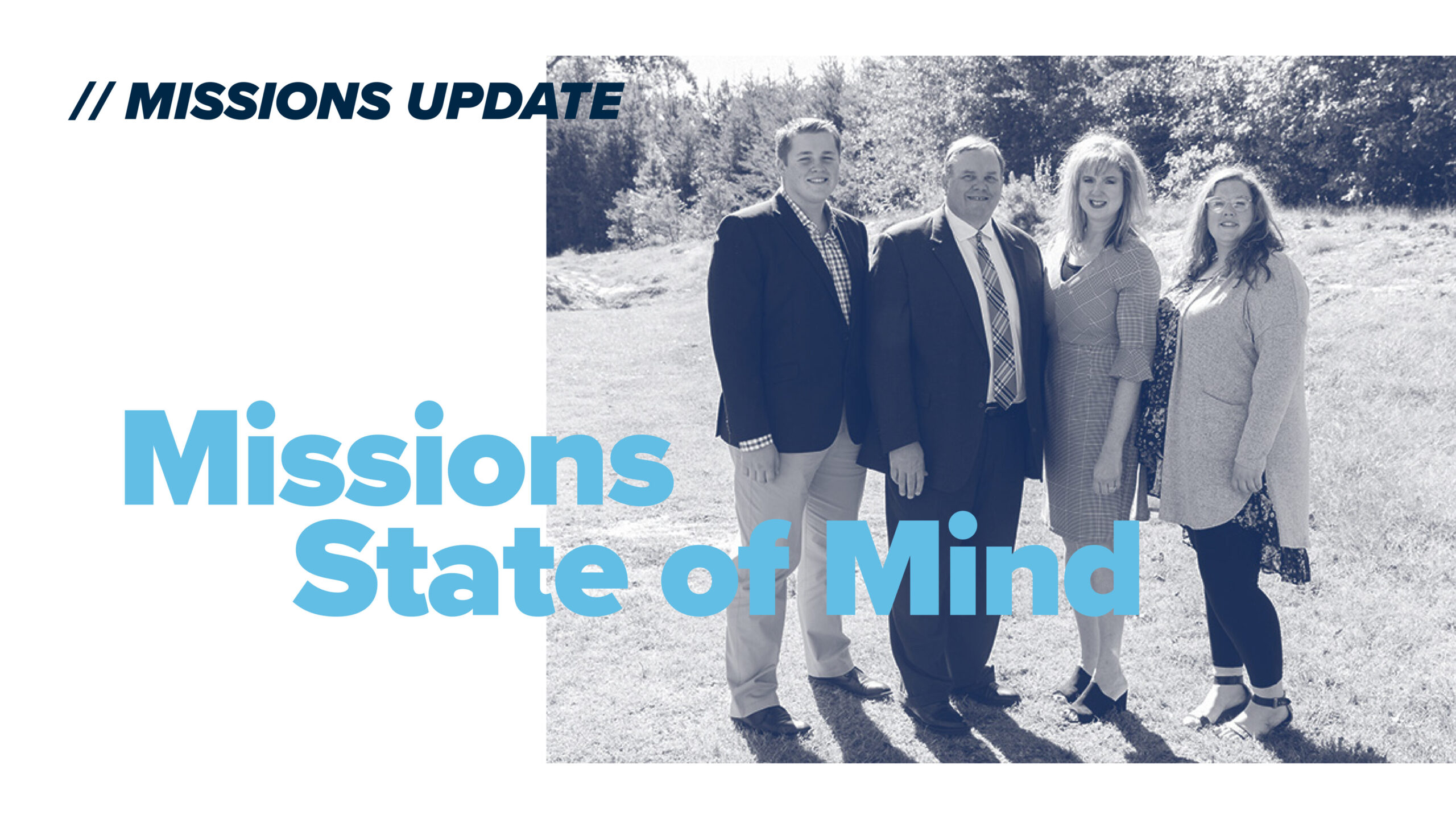 As a church, we live on mission: helping people finding joy in Jesus. Not only are we seeking to do that within our community, but also through sending support to our missionaries that are both international and State-side. Tim & Beth Manes are one of those State-side missionaries, who serve in Minneapolis, MN. The Manes family consists of Tim & Beth, who serve the Hmongpeople in Minneapolis, and their two children Evan and Kathryn. Evan has been an assistant to the camp director at Camp Chetek (Wisconsin) this summer, and Kathryn will be moving to Barcelona, Spain to teach English as a second language in November.
The Hmong people, who originally sought refuge in the United States after the Vietnam War, made their way to Minnesota around 1975. The Hmong are indigenous group of people who are from East and Southeast Asia who speak the language of Dananshan and have traditionally been associated to the religion of animist, which is the belief in the spirit world. The Manes run the Kid's Club within their church, where Tim has been using the story of Mary Slessor (missionary to Nigeria) to provide insight into what missionaries do and how they can see the Holy Spiritchange lives through sharing the Gospel. Many of the neighborhood children that attend Kid's Club have hard home situations, and this activity helps the kids get out of that environment and exposed to the Gospel. The summer attendance for Kid's Club has been around 17 children. Another praise was to see three Hmong children, and their two friends, went to Camp Chetek this past month.
While having an impact within the community, Minneapolis provides a difficult environment to live and has proven to remain a needy
mission field. Within the past few months, their garage was broken
into and had lawn equipment and tools stolen. Another incident that you wouldn't have expected in the city, a 400-pound black bear was shot outside of their church building's parsonage by the Minnesota Department of Natural Resources. Finally, there has been a homeless community living in old RVs near their church, where some of these individuals would sleep in their church's playground and do drugs. A woman even passed away while in one of the RVs from an overdose. Thankfully, law enforcement has removed this community for now.
Being a missionary within the States has its challenges, but the fruits of their labor are everlasting in the kingdom work of God. We should have this mentality in our own lives and look to our own neighborhoods as a mission field. Sometimes we have this thought that only those who are called into ministry, called into the mission field, can make these impacts; but we are deceived. There are so many people in need of Jesus right next door, and we have been placed into our homes for a purpose.
Though a common passage, Matthew 5:14-16 is how we should live our daily lives:
"You are the light of the world. A city set on a hill cannot be hidden. Nor do people light a lamp and put it under a basket, but on a stand, and it gives light to all in the house. In the same way, let your light shine before others, so that they may see your good works and give glory to your Father who is in heaven."
For further encouragement on how to live a life on mission in your own community, I highly recommend reading Small Town Mission by Aaron Marrow.
You can register for events on our Church Center App anytime or click the title to view online at cbcnormal.info
NOVEMBER
Women's Coffee + Community
DECEMBER
Calvary Kids Christmas Program
First Quarter giving (up to 9.30)